Kulai, a town located in Johor, is often described as a well-kept secret. The town blends the old with the new, seamlessly bridging tradition and modernity. This is where time seems to slow down, allowing you to enjoy the moment during your visit.
What sets Kulai apart is its authenticity. It hasn't been overrun by mass tourism. You can expect unique experiences and interactions with the locals. The town's charm lies in its unspoiled landscapes, rich cultural heritage, and the warmth of its people.
If you seek a destination more about enriching experiences than ticking off tourist spots, Kulai is the place for you. In this article, we will bring you to explore the top Kulai attractions, offering a roadmap to a memorable journey through this charming town. Let's begin our journey into Kulai, where surprises await at every turn.
Top Kulai Attractions #1 - Hutan Bandar Putra
Hutan Bandar Putra is a true respite from the hustle and bustle of city life, offering visitors a tranquil escape into nature. It is a popular place among the locals and also a hidden gem for tourists seeking a serene environment to unwind and reconnect with nature.
Hutan Bandar Putra offers a range of recreational activities for visitors of all ages. You can enjoy leisurely walks, jog along the well-paved tracks, and enjoy the scenery around you. There's also a playground where children can enjoy themselves and burn off some energy.
The park boasts a lush landscape of towering trees, well-maintained lawns, and serene water features, creating a serene environment for relaxation, recreation, and strolls. As you step into Hutan Bandar Putra, you will be welcomed by the soothing sounds of rustling leaves, the melody of birdsong, and the invigorating scent of fresh air. It is a place where you can relax yourself.
Address: Hutan Bandar Putra, 81000 Kulai, Johor
Top Kulai Attractions #2 - Putuo Village
Putuo village is a place for those who are looking for a spiritual refuge. It is a Buddhist sanctuary integrating Buddhism, charity, and leisure. Besides that, it is surrounded by nature, where you can connect to nature and relax.
Bamboo is one of the plants that is planted in the area. The trees and brightly colored compounds help to lift your mood. Grab the opportunity to embrace nature. The main temple is located right at the end. Walking along the pathway, you will find a Buddha statue hidden behind the bamboo canopies.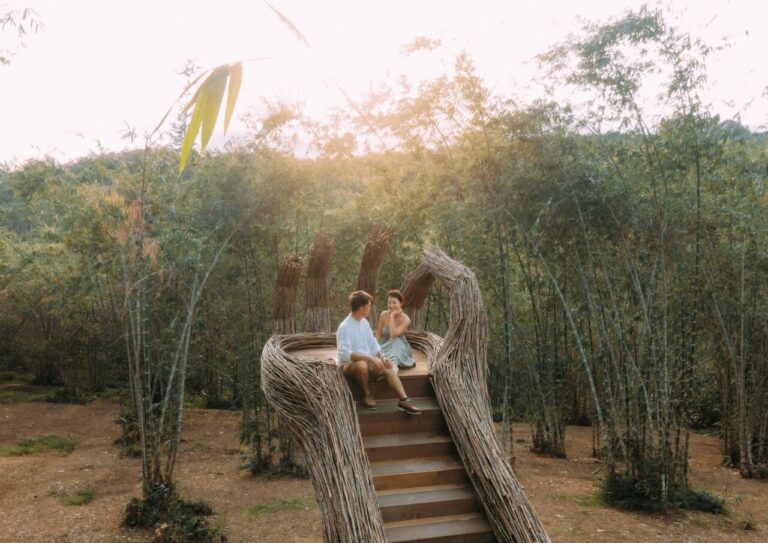 As you arrive at the main temple, there will be prayer wheels which will definitely catch your eyes. The concept is originated from the Tibetan Buddhism. Spinning the prayer wheels is believed to provide the same effect as reciting the prayer orally. Don't miss the wishing tree, where people write down their wishes and pray. People believe by doing it sincerely, their wishes will eventually come true.
Don't miss this destination if you are looking for a spiritual refuge. You may need to spend a full day here. So do arrange your time to visit the place, which is one of the top Kulai attractions. 
Address: 1488, Jalan Kampung Felda Taib Andak, Off Jalan Kota Tinggi, Felda.
Top Kulai Attractions #3 - Kedai Makan Ke Jia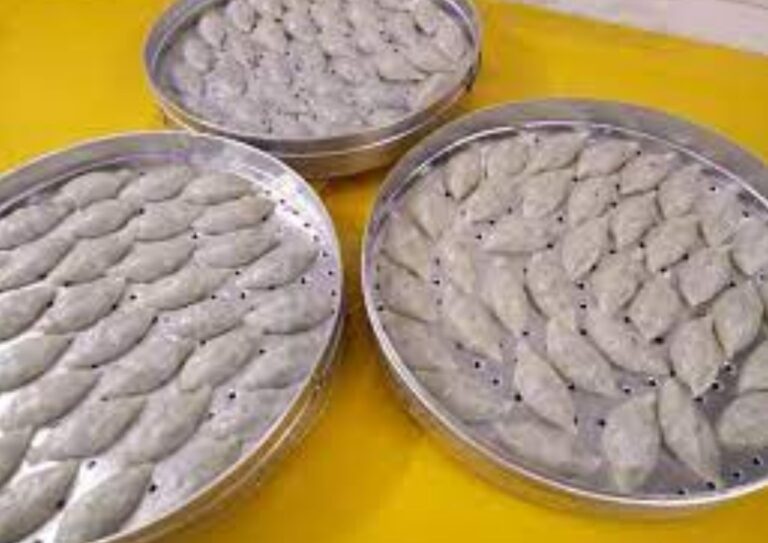 Those who love Hakka snacks, don't miss this shop. Many stalls sell similar snacks, but most locals prefer this shop. It offers an authentic taste of Hakka snacks and is a must-visit for those exploring culinary delights in Kulai.
This Hakka snack dish looks like a dumpling, but the skin will be stickier. You will find a color dot on the skin. This is because the fillings use different kinds of vegetables. It is used to differentiate the fillings. To ensure the taste and freshness, all the dishes are freshly made every day. You can buy some back to eat, but it is recommended to enjoy it while it is still hot.
A visit to Kedai Makan Ke Jia is an invitation to explore the rich and robust flavor of the Hakka snacks. With each mouthful you take, you will discover the passion and dedication that goes into the dish, making it a culinary journey that leaves a lasting impression on your taste buds.
Address: 343, Jalan Manis 15, Taman Manis, Kelapa Sawit, 80130 Kulai
Top Kulai Attractions #4 - Gunung Pulai
Gunung Pulai is one of the most popular Kulai attractions for those who love nature. It is a majestic natural wonder located near Kulai, stands as an enticing destination for those who love hiking. This pristine mountain and its surrounding recreational forest offer a refreshing escape into the heart of nature.
One of the primary draws of Gunung Pulai is its network of hiking trails. There are 2 trails you can hike up the peak: Jungle Trail and Road Trail. These trails cater to hikers of all levels, from beginners to experienced trekkers. Each path is surrounded by dense tropical rainforest, providing a cool and shaded environment.
The mountain is home to various flora and fauna. As you hike up, you may come across unique plant species. One of the highlights of Gunung Pulai is the Pulai Waterfall. It's a stunning cascade of water that creates a refreshing pool. If you want to take a dip inside to cool off, pack an extra set of clothes.
Top Kulai Attractions #5 - Rainforest Tree House Kulai
The Rainforest Tree House is located within Gunung Pulai and offers a unique and enchanting escape from the ordinary. This idyllic retreat perched high amidst the treetops promises an experience that blends nature, luxury, and adventure.
The tree house itself is a masterpiece of design, crafted to blend seamlessly with the natural surroundings. These cozy and well-appointed tree houses come with attached bathrooms with showers, mattresses, sockets, and mosquito nets for a comfortable stay. Look out from the window, enjoying stunning views of the forest canopy.
While staying at the Rainforest Tree House, you can explore the lush rainforest by hiking along the jungle trails or go for bird watching. You may even learn to cook food using the woodfire. Grab this chance to disconnect from the distractions of the modern world and immerse yourself in the sights and sounds of nature.
Address: 25, Jalan Air Tejun, Kg Sri Gunung Pulai, 81000 Kulai
Most of us would want to travel with ease. Consider traveling from Singapore to Malaysia with 
V6 Transport Agency
. We keep you safe and comfortable on the road. Our fleet of over 80 MPVs and 100 experienced drivers are always ready to bring you to your desired location in comfort and convenience.